Full - Service Packaging and Shipping
Welcome to Pak Mail of Battle Creek!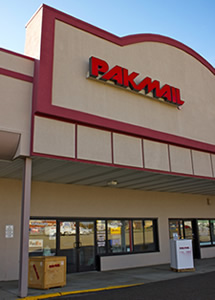 Battle Creek Packing
& Shipping News ...
The Largest selection of Melissa and Doug Toys in Battle Creek are 15% OFF
Fri, Nov 8, 2019
Pak Mail is the Cereal City's most comprehensive packing and shipping business you will ever use.
When you ship with us, you'll have the opportunity to compare rates from our preferred network of carriers and delivery options to guarantee the most competitive price and efficient delivery method.
Select from the top carriers (UPS, FedEx, DHL and more) to ensure safe and secure delivery each and every time. Whether you need to ship a grandfather clock, electronic equipment, a small apartment or artwork, WE CAN DO IT ALL.
Request a Free Online Estimate or call us at 269-660-1985

Pak Mail of Battle Creek

ADDRESS:
30 E. Columbia Ave., Ste F-1
Battle Creek, MI 49015
PHONE NUMBER:
269-660-1985
EMAIL:
ship@pakmailbc.com
FAX:
269-660-1987
Hours of Operation:
Mon - Fri
9:00 am - 6:00 pm
Saturday
10:00 am - 1:00 pm
Sunday
Closed