Full - Service Packaging and Shipping
Crating & Packing Supplies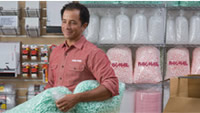 At Pak Mail of Battle Creek, we specialize in custom crating services, and we're always ready to expertly pack and ship your home or office. We want to help ensure that your valuables reach their new destination safe and sound. However, if you plan to "do it yourself," or just need some advice, we'd be happy to consult on our wide array of materials for all of your packaging and moving needs.
Boxes and tape
Custom crating services
Specialty moving supplies
Bulk supply orders
Packing peanuts and bubble wrap
Markers, tape, and tags
Custom corrugated containers
Custom crates
Request a Free Online Estimate or call us at 269-660-1985

Pak Mail of Battle Creek

ADDRESS:
30 E. Columbia Ave., Ste F-1
Battle Creek, MI 49015
PHONE NUMBER:
269-660-1985
EMAIL:
ship@pakmailbc.com
FAX:
269-660-1987
Hours of Operation:
Mon - Fri
9:00 am - 6:00 pm
Saturday
10:00 am - 1:00 pm
Sunday
Closed

Proudly serving Battle Creek, Marshall, Kalamazoo, Portage, Coldwater, Charlotte, Richland, Hastings, Galesburg, Union City and all surrounding areas...