Full - Service Packaging and Shipping
LTL, TL, FCL & LCL Freight Shipping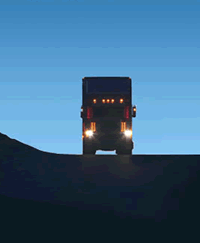 For shipments over 150 lbs, choose the specialized network that meets your needs for expertise, value and service. Pak Mail of Battle Creek is a provider of shipping and freight services for commercial and residential shippers.
We offer custom crating, palletizing and shipment preparation for any size and weight package plus offer domestic and international air and ground shipping for your Less-Than-Truck-Load (LTL) Freight.
You can choose from air, sea, or land freight and can rest assured that your shipment will arrive safely and on time and there are no restrictions on size, location or destination.
Request a Free Online Estimate or call us at 269-660-1985

Pak Mail of Battle Creek

ADDRESS:
30 E. Columbia Ave., Ste F-1
Battle Creek, MI 49015
PHONE NUMBER:
269-660-1985
EMAIL:
ship@pakmailbc.com
FAX:
269-660-1987
Hours of Operation:
Mon - Fri
9:00 am - 6:00 pm
Saturday
10:00 am - 1:00 pm
Sunday
Closed

Proudly serving Battle Creek, Marshall, Kalamazoo, Portage, Coldwater, Charlotte, Richland, Hastings, Galesburg, Union City and all surrounding areas...